One of the coolest buildings in Nottingham's history is soon to be reborn.
41-43 St Mary's Gate – once home to The Garage, the first night club in the UK to play house music –will become serviced offices under exciting new redevelopment plans.
In its eighties and nineties heyday, this Lace Market premises was a top 10 destination for clubbers across the land, including androgynous fashion icon and mister club culture himself, Boy George.
Also, it is widely acknowledged to be the venue which helped launch the UK's whole dance music scene.
Graeme Park, hailed as one of the scene's most pioneering DJs, originally worked upstairs at the former alternative record shop Selectadisc in Bridlesmith Gate selling singles and second hand discs.
His career took an exhilarating new direction though in the mid-1980s, when the shop's owner Brian Selby acquired what was then the Ad-Lib club in St Mary's Gate in and re-opened it as The Garage.
As one of the Selectadisc staff, Graeme was called upon to DJ at the club, playing everything from New Order and Talking Heads to Motown.
But, thanks to the arrival of the early house records from the United States in 1986 and Graeme's desire to share them with a wider audience, revellers were about to experience a whole new dance floor revolution.
In a pioneering move, Graeme introduced house music to the decks – a move which sealed his superstar DJ reputation and ultimately got him a regular gig at Manchester's legendary Hacienda club.
Soon established as the place to see and be seen, The Garage's owners decided to invest in the premises, building on its cool credentials.
The Garage Studios Playlist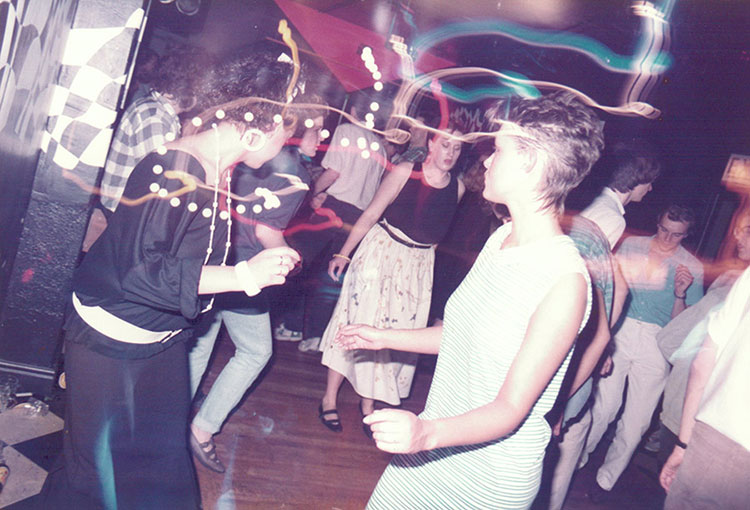 Sadly, The Garage went into receivership in March 1995 after accruing debts of around £100,000.
The club had run into difficulties with its licence, so receivers were called in to help protect the premises' future – and find a buyer who would continue to operate it as a night spot or leisure venue.
The receivers' efforts were successful. Just nine months after its demise, The Garage re-opened as The Lizard Lounge – a new and exclusive destination for Nottingham which sought to move away from a full-on house club to a relaxed, late night drinking venue.
Designed with an older crowd in mind, the revamped site targeted clientele such as office workers, accountants and solicitors who were looking for a laid back vibe on a Friday and Saturday night.
Under new plans announced by developer the Braemore Group, this historic address is about to be revitalised, bringing new 'cool' to the Lace Market
Featuring smart décor such as glass bricks, and a spiral staircase, The Lizard Lounge was changed considerably to reflect its new "chilled" concept. What had been the lower dance floor at The Garage became a lounge complete with comfy chairs, tables and waitress service.
Over the decades, 41-43 St Mary's Gate has had a variety of different night club identities including Koolkat and most recently BZR.
And, under new plans announced by developer the Braemore Group, this historic address is about to be revitalised, bringing new 'cool' to the Lace Market
Braemore is converting the building into nine serviced offices, with the first one to be occupied by Nottingham architect Plan A when the scheme completes at the end of January 2018.
The building also has the added advantage of an attractive courtyard and backs onto Kayes Walk and Saint Mary's Church.